Howard CPA specializes in tax preparation and planning for Houston businesses, individuals and nonprofits. Our team is experienced in every aspect of accounting, and we can help your organization with general bookkeeping and accounting services, attestation services and financial analysis.
Our mission is our process.
Prepare, Collaborate, Strategize, Execute
Engage a professional to prepare your tax and accounting needs. Each Client is unique, we collaborate with you to create the big picture, which helps to create a custom strategy to execute!
SPEAK WITH OUR STAFF TODAY & EXPLORE YOUR OPTIONS
All About Howard CPA, LLC
Howard CPA, LLC is a full-service accounting firm serving clients throughout the Texas area, dedicated to providing our clients with professional, personalized services and guidance in a wide range of financial and business needs.
On this website, you will find information about Howard CPA, LLC, including our list of services. We have also provided you with online resources to assist in the tax process and financial decision-making. These tools include downloadable tax forms and publications, financial calculators, news and links to other useful sites. Whether you are an individual or business in or around Houston. Howard CPA, LLC has years of valuable experience assisting professionals with their accounting needs.
We welcome any questions or comments you may have. Feel free to contact us.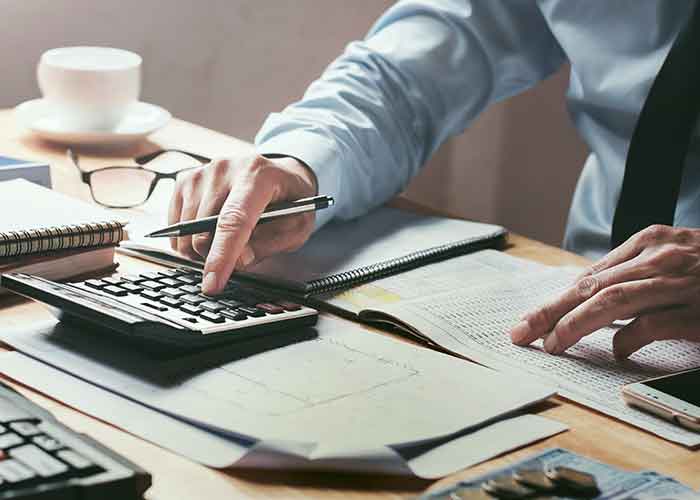 Contact Howard CPA LLC today for Help with Tax Preparation, Tax Planning, Bookkeeping,
QuickBooks Implementation, or Reporting.
Who Can Benefit From Our Houston TX CPA and Tax Services
Tax Services for Houston Individuals
Howard CPA works with individuals in the Houston area to prepare tax forms, develop tax planning strategies and provide financial analysis. We can help maximize your tax savings and minimize your risk.
Tax Services For Houston Businesses
Houston companies turn to Howard CPA for tax preparation and planning, along with various accounting and bookkeeping services. We can help your business organize its financial processes and documentation, in addition to maintaining federal and state compliance.
Tax Services For Houston Nonprofits
Accounting is different for nonprofits, which is why few CPAs work with nonprofit organizations. Howard CPA is an exception and we regularly collaborate with Houston churches and nonprofits. We're experts in fund accounting and take the guess work out of financial reporting.
Our client-focused approach
Tax accounting and planning is challenging but Howard CPA is with you every step of the way. Our client-first process is simple and effective. Here's what it looks like:
Before our team begins any accounting services, we'll sit down with you, assess your needs and determine exactly what services you or your organization require.
We develop a tax strategy together
The goal is to maximize the impact of your tax deductions and credits. To do that, we'll work with your team to gather needed financial data and review relevant tax regulations that could be leveraged on your behalf.
If your accounting needs change, we can modify or expand our work with your organization. For example, if your company is weighing a major operational investment, we can provide financial risk analysis. That's just one example.
Dionne Collier - Texas Agent You Can Trust
2022-10-25
As a licensed real estate broker, I highly recommend using Howard CPA for your taxes and accounting needs. Expert and professional services from beginning to end.
Ulysses Grant IV
2022-10-03
Rebekah was recommended via my financial advisor and was always very knowledgeable and responsive. I have and will definitely recommend her services to friends.
Melodee Forbes
2022-09-22
I hired Howard CPA for a 1 hour consultation, because I needed wisdom on the best entity structure for my new business prior to having my attorney file my trademark. Mrs. Howard was prompt, professional, knowledgeable, organized, and she has a gift for communicating complex terminology simplistically. I highly recommend hiring Howard CPA, I look forward to working with them in the future!
Danielle Young
2022-06-02
I'm not sure where to start so I'll just start by saying, choosing Rebekah as your CPA will be one of the BEST investments you will make for yourself and/or your business. Not only is she EXTREMELY knowledgeable, she is patient and diligent. As a first year business owner, I was initially completely overwhelmed and had no idea where to start however, Rebekah provided guidance, guidance and more guidance-not just related to present day taxes but future tax guidance as well. She was responsive in her communications and thorough in her tax preparation. You will not regret choosing her as your CPA.
Sophia A. Jibuike
2022-05-05
Truly appreciated Rebekah's attention to detail and her kindness as she took care of my taxes. Great experience
Rebekah has been wonderful to work with for our tax needs. She's responsive, professional, trustworthy and very friendly! We'll be returning again next year!
Rajeev & Jaynia Samaroo
2022-04-12
Working with Rebekah at Howard CPA was really refreshing compared to my previous tax return preparers. Starting from the initial consultation, to the explanation of the return, and the required follow-ups/amendments thereafter, it was all very smooth, eventually leading to a timely submission. We look forward to working with Rebekah in the next tax season.
This was my second year using Howard CPA for my tax preperation, and honestly I'm always super impressed. I worked directly with Rebekah (remotely), and had such a phenomenal experience. I'm a customer for life. The process was easy to navigate and very detailed. Thank you for helping me with this process!
Mrs. Howard is always very polite, knowledgeable, and organized with her review of my tax returns. I am a return customer…she always takes her time to explain each tax return and any updated laws or regulations. In addition, her client portal is not only convenient for the ease of submitting documents, communicating with her directly, and having access to your records…the portal itself is very secure for any privacy concerns. I was referred to Mrs. Howard and I am truly thankful for the referral. Pray many more customers realize the greatness of having a polite, knowledgeable, and organized CPA like Mrs. Howard.
I absolutely recommend Rebekah Howard's accounting services. She has prepared our returns for the past two years. She's done an incredible job in preparing the returns, and is very thorough. She takes time to personally interact with her clients, and offers sound advice for minimizing future tax liability.