Our Attestation Services Provide Insight Into Your Company's Finances and Audit Preparedness
Attestation services are essentially audits. During attestation services, an accountant will review a sample of financial records and statements, verifying whether the company's accounting methods are reliable or not.
Financial institutions rely on attestation services when making lending decisions, and organizations use attestation to track their own accounting methods. This is typically for audit preparedness reasons, so if your organization is a likely target for future auditing, our attestation services can help.
Howard CPA LLC's Attestation Services Include Compilations, Reviews and Audits for Houston Businesses
There are several forms of attestation and the primary difference between them is the level of risk. Most accountants recognize three levels of attestation, termed compilations, reviews, and audits. Here's what the terms mean:
A compilation is the lowest level of attestation. During a compilation, the CPA will only compile financial statements and important numbers like account balances.
CPAs offer no assurance that the information provided during a compilation is reliable. As such, it's not enough for audit preparedness, but compilations can be useful when putting together operating budgets or presenting financial statements.
Reviews are the next step up from compilations and involve some internal testing of the given financial data. In most cases, this means speaking with company employees about accounting practices and inquiring about needed financial information. If there are any discrepancies regarding the company's financial data, the CPA will use analytical tools to resolve them.
Reviews are more in-depth than compilations, so they may be sufficient to acquire small loans or lines of credit. However, reviews only come with limited assurance from the CPA that the presented information is reasonably reliable.
Audits –
An audit is the most involved and widest-reaching form of attestation, so it takes considerably more time and effort to execute. During an audit, the accountant will interview employees, examine financial documentation from the source, engage third parties in verification, and leverage many analytical tools for testing purposes.
The goal is to provide comfort that the financial information can be relied on. If your company is seeking major financing, government funding, or attempting to raise capital through equity, then an audit will be necessary. Auditing is also required if your business is seeking government funding.
Howard CPA, LLC provides all three levels of attestation to Houston companies and organizations. If you're unsure which form of attestation is right for your company, we can help with the decision.
Our Team Regularly Audits Houston Homeowners Associations, Too
In addition to auditing businesses and their financial information, Howard CPA, LLC regularly audits HOAs as well.
During an HOA audit, our team will analyze the HOA's financial information and verify that the association's budgeting, spending, and saving patterns are consistent with the HOA's goals and responsibilities to homeowners. It is common for HOAs to experience financial difficulties due to small mistakes in accounting procedures, so catching these mistakes early is essential to protecting the HOA's long-term health.
Further, some HOAs may be subjected to an audit if enough homeowners want one, and attestation services will ensure your HOA is prepared in this case.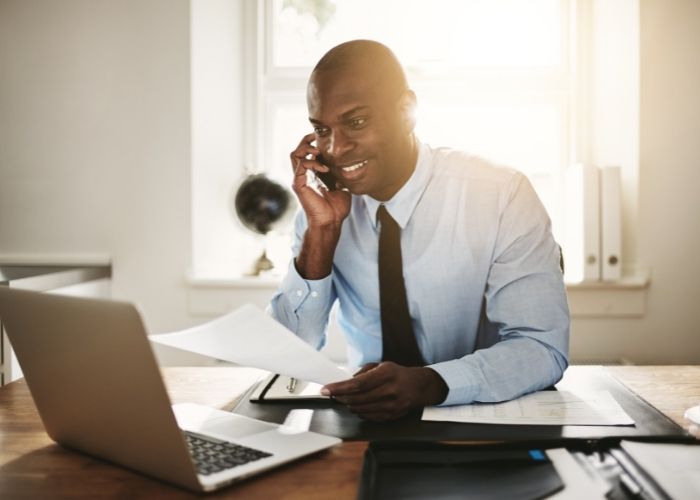 An Employee Benefit Plan Audit Will Ensure Your Houston Company Can Cover Benefit Costs
An employee benefit plan (EBP) audit is important for both accounting and regulatory reasons, and once your EBP grows to a certain size, it's required. Specifically, once your company has 100 EBP-eligible employees on staff, an EBP is likely mandatory.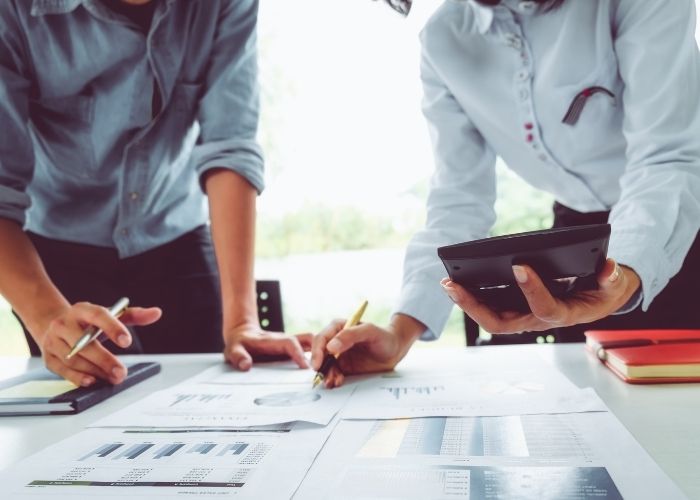 During an EBP audit, the accountant will verify that the company is capable of covering the plan's benefits using financial information like benefit payments, employer and employee contributions, administrative costs, and any investment income associated with the EBP, among other pieces of data.
This is done to ensure that your company satisfies all regulations regarding EBP financial reporting. An accountant will verify that there are no material misstatements embedded in the provided information.
Three Reasons Why Houston Companies Should Consider Attestation Services
Attestation services are valuable research and discovery tools for companies, so there's several reasons why they're worth considering. Three of those reasons include:
1. Securing long-term strategic goals –
It's impossible to reliably attain your company's strategic goals if it doesn't have a hold on its own accounting processes. Are there big decisions to be made? Choosing between one of several projects or initiatives? Auditing your financials beforehand will provide executives with the information they need to make an informed choice. 
2. Satisfying lending and regulatory agencies –
If it's fundraising season or if you're considering a major transition (like selling your business), attestation will give potential lenders or buyers the information they need prior to investing or purchase.
3. Preventing devastating financial mistakes –
Many otherwise well-performing companies are eventually undone by poor accounting methods. Attestation services ensure your business is leveraging its resources properly and not succumbing to excess waste or mistakes.
Howard CPA, LLC Has Helped Hundreds of Houston Companies Internally Audit Their Finances
Attestation services are necessary for most businesses at some point, but even when they aren't, they can be used to straighten out your company's accounting procedures. That's well worth it over the long term.
We have assisted many Houston businesses in this area, providing expert attestation services that conform to best practices. If it's been a while since your company's financials were examined, our team is ready to provide the accounting expertise.
Contact Howard CPA, LLC Today for Tax and Accounting Services in Houston, TX